Moldex n95 Respirators are well known among those needing breathing protection in the work place for their comfort and the resistance Moldex Respirators have to collapsing in hot & humid environments. Which can make Moldex Respirators a wise choice in the South, Southwest and Western Climates. N95 Respirators are referred to by several different terms which are all basically the same; don't let the various names confuse you. Some that you will see advertised are N95 Respirators, Disposable Respirators, Moldex Masks to name a few. By OSHA standards, an N95 Mask that is used in the work place is designed to be used for a maximum one work shift. Hence, the "lifespan" of an N95 Respirator mask is 'one shift'.
This is where the quality and design of the Moldex respirators becomes very important and have a direct impact on organizational PPE costs, and PPE replacement costs. Integral to the Moldex is their patented "Dura Mesh" webbing design which is used in all Moldex N95 Respirators. The Dura Mesh design keeps the Shell Hard and functioning properly while not collapsing like some other N95 Respirators that are made with designs that are not as strong and Durable as the Moldex Disposable N95 Respirators. If you are purchasing a poor quality N95 Respirators, on many work tasks instead of an employee using one N95 Respirator as designed, that employee will end up having to use two, or perhaps even three respirator masks throughout the course of the work shift. So, not all N95 Respirators are the same and considerations needs to be given to the durablity of the mask and not just which N95 Respirator costs less initially when making buying decisions.
Texas Safety Supply has all Moldex Respirators , N95 Respirators and Masks at the best prices. Texas Safety Supply is your " One Stop Shop" for Respiratory protection.
Further information is available about all the Moldex Respirators at the Moldex web site, but here are some of the more popular choices for Safety Professionals seeking N95 Respirator Masks for it's employees.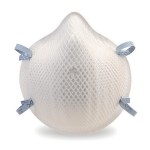 Moldex 2200N95 Respirator is for use in scenarios where Oils are not present. An economical choice, a good choice for dusty dirty environments, sanding work, sweeping and general cleaning work situations. 20 each Moldex 2200 N95 Respirators at $16.22 per box makes the Moldex 2200N95 an economical choice for many PPE professionals.
Moldex 2300N95 Respirator with a breathing Exhaust Valve reduces the Hot air build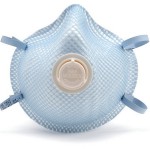 up that can happen inside a respirator. Again, making it an ideal choice for hot working conditions. The Moldex 2300N95 is a fantastic value at $21.99 for a box of ten respirators. This mask is sturdy, strong choice again for use when no oils are present. The Moldex 2300N95 can be used for several welding applications and will hold up to the heat, allowing your employee to breath easily and focus clearly on the job at hand and not a collapsing N95 resprator.
Moldex 2600N95 Respirators is a good choice when use is intermittent. The 2600N95 Respirator has a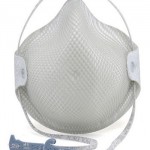 Handy Strap that allows the user to take the mask off and let it hang around the neck when not in use. Some respirators that are used intermmittently can attract dirt and grime when they are put down on a dirty surface. The Moldex 2600N95 helps to insure cleanliness and Less replacement cost due to employees loosing track of where the placed their Breathing protection