The 3M 8511 Respirator N95 is an excellent choice for N95 Breathing Protection. The 3M 8511 is a highly valuable  N95. 3M quality built in all the way around. Some Top benefits;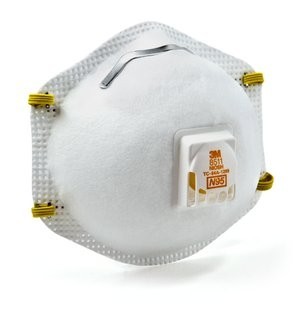 Exhalation valve is the biggest plus. The valve makes the inhale and exhale action so much easier.
Durable straps, many lower quality straps snap off long before the useful life is over.
Metal nose piece lets user adjust for the perfect fit. Simply mold the metal support nose piece to close facial gaps,
Super Soft Inner Lining, easy to wear all day.
Lightweight protective material.
Durable long term quality.
3M 8511 N95 Respirator for Sale
Texas Safety Supply has solid stock of 3M 8511 Respirators N95 for sale and available for same day shipping. Many believe that the 3M 8511 N95 Respirator is a favorite choice for many professionals.
The Inner lining is soft and comfortable making this a great pick for protection.