P100 Filters are highly efficient for filtration when used with Full Face Respirators and Half face Respirators. P100 Filters provide almost 100% protection but not quite 100%. The P100 rating for P100 Filters is applied when filtration levels are more than 99%. P100 Filters can provide 99.97% filtration for oil and non oil based containments.  The lightweight P100 filters with Advanced Electrec Media (AEM) provide breathing comfort with p100 filtration.
3M P100 Filters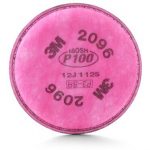 The 3M 2096 p100 Filters offer exceptional filter efficiency. 3M 2096 filters provide 99.97% filter efficiency against nuisance odor relief for acid gas levels below the Permissible Exposure Level (PEL). The 3m 2096 p100 filter is sold bu the pair and is compatible with 3M full face respirators and 3m half face respirators.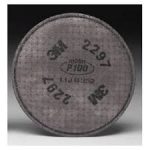 3M 2297 offer 99.97% provide nuisance filtration efficiency against Organic vapor levels below the Permissible Exposure Level (PEL). The 3m 2297 is compatible with both 3M half face and full face respirators. 3m 2207 provides versatile protection against oil and non oil based contaminants.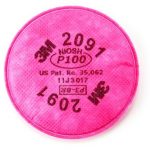 3M2091 provides 99.97% nuisance filtration and meets NIOSH p100 series test criteria. The 3m 2091 P100 filter provides lightweight easy breathing for the user.
Honeywell P100 Filters
Honeywell P100 filters are provided by Honeywell Safety. North Safety is the former company that Honeywell purchased that provides Breathing Protection. Honeywell provides several styles of p100 Filters
Honeywell 7580P100 is a P100 Filter that provides 99.97% minimum filtration for all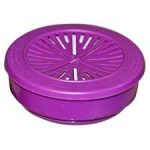 particulates. Honeywell 7580P100 Filters and all Honeywell P100 Filters are compatible with all Honeywell Full Face and Half face respirators.
The Honeywell 7581P100 is designed for p100 levels of filtration of Organic Vapors. The 7581P100 provides a minimum of 99.97% filtration level of Organic vapors.
The Honeywell 7582P100 filter is designed for protection from Acid Gas vapors. The Honeywell 7582P100 filters provide a minimum of 99.97% filtration of Acid gas vapors.
The Honeywell 7583P100 filter is designed to work against a combination of both Acid gas and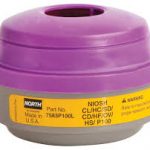 Organic vapor. The 7583P100 filter provides p100 level protection with a minimum of 99.97% filtration of acid gas and organic vapor gases and vapors.