Oilfield Impact Gloves
Oilfield Impact gloves are a key piece of personal protection for Oilfield workers. The best impact gloves at a great value are the Joker impact Gloves and Jester Impact gloves. Oilfield impact gloves and Joker gloves provide protection to the hands to help in the prevention of injury to the oil field workers hands. The following are the best impact gloves at a great value. Texas Safety Supply is a key supplier and seller of Oilfield Impact Gloves.
Best Impact Gloves
Joker MX 209 Oil field Impact Gloves
Oilfield Impact gloves have three types of palms. Palm types are Cotton, PVC, and Sandy Nitrile for Cut Resistance. The best impact Gloves depend on the use. The Joker MX209 Oilfield impact gloves has a PVC palm for added toughness and durability. Joker MX209 Impact gloves have Thermo Plastic Rubber (TPR ) to protect from any crushing of the fingers. Crushing injuries can happen while working in the oil field if unsafe acts take place. Joker MX209 impact gloves are a style of impact glove that Texas Safety Supply has thousands of pairs in stock ready to ship for next day delivery. Looking for some of the best impact gloves for oilfield work then place an order for Joker MX209 oil field gloves.
Joker MX215 Oil Field Impact Gloves
Joker MX215 oilfield gloves are a combination of old school cotton oilfield gloves and new tech TPR back of the hand impact gloves. The double cotton palm gloves makes them a favorite of many who still feel the cotton palm oilfield gloves are still the best oilfield gloves available. Purchase cotton palm work gloves in bulk for wholesale impact glove pricing. Buying from Texas Safety Supply gives the best oil field impact gloves at discounted whole sale pricing.
Double Cotton Palm Gloves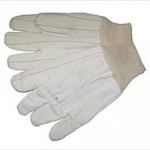 Joker oil field gloves manufacturers two other top selling oil field gloves. These are the 18 oz Cotton Oil field gloves sold by the dozen, or the 24 oz oilfield Gloves. Both of these cotton oilfield gloves are some of the best selling oilfield gloves around at the wholesale pricing.
Joker work gloves and Joker Impact gloves can be purchased directly at Texas Safety Supply and you can be assured of fast same day shipping to assist in providing oil field gloves at economical pricing.