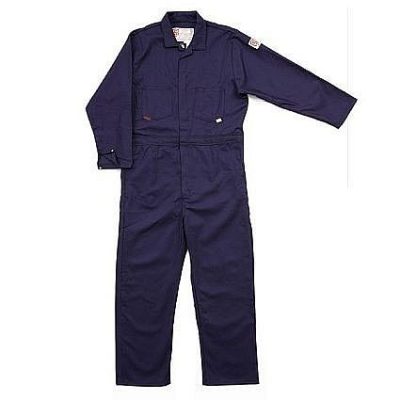 FR Coveralls In Bulk by Stanco are a good choice if you are looking for a pair of light weight FR Coveralls for use in the summer. These Flame resistant coveralls are perfect for summer, but can be used year round in the Oil and Gas Business. FR Clothing and FR Coveralls can be purchased directly from Texas Safety Supply at economical prices. This Stanco FRC 681 is a Light weight FR Coverall with a 7.5 oz weight made from 100% Flame resistant cotton. Stanco FR coveralls at NFPA 2112 approved with an ATPV rating of 8.0 cal/cm2.
Light Weight Flame Resistant Coveralls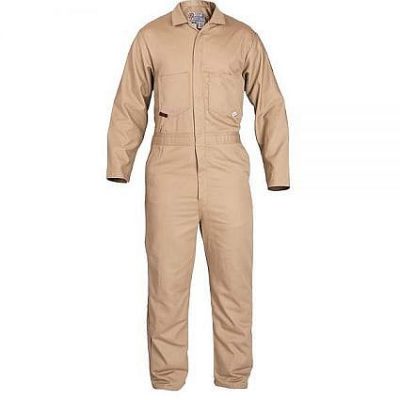 Stanco FRC 681 coveralls are a favorite of many oil and gas service companies because they are a proven FRC garment that is built to last. It is difficult to pack this much quality into FR clothing as Stanco has done with the FRC681 FR Coveralls. To be clear, "FR" is an abbreviation for the phrase Flame Resistant. Individuals working in drilling operations are required to wear FR Coveralls by OSHA. Workers in the Oil and Gas Industry may refer to FR Coveralls as Flame resistant coveralls or fire resistant coveralls. It all means the same thing, coveralls that are resistant to Flash Fires that can occur.
These FR Coveralls, or Oilfield Coveralls have a full action back. This style of the back allows for freedom of movement and ease to do job tasks and duties as an oil field worker. The stitches on this Oilfield clothing item is all reinforced. This means durability and less future purchases. This adds durability and value for your purchasing dollar. Oilfield coveralls, FR coveralls and FR shirts need to be built tough with durability in mind and not wear out.
These FRC681 Coveralls by Stanco have an elastic waist band that makes them roomy but not baggy. Lots of pockets on this FR Clothing item; with two front pockets, two rear pockets and two pass through pockets to the pants. There is even a convenient tool pocket on the leg.
FR Coveralls Bulk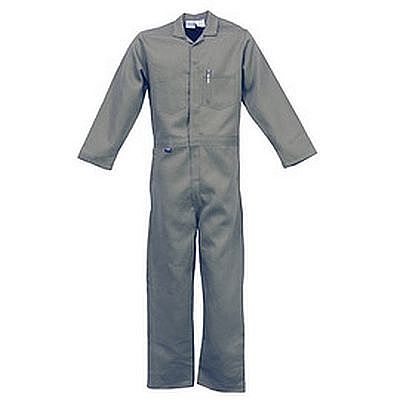 Oilfield Clothing can be purchased at excellent everyday prices. If you need to purchase FR coveralls in bulk or FR coveralls wholesale please call us for a quote. Texas Safety Supply also provides Flame Resistant embroidery Logo service for your oilfield coveralls. A FR Logo can be added to your FR shirts and oilfield coveralls for a very snappy professional appearance.
Impact Gloves can also be purchased at wholesale and bulk prices too! That's what we do!