Industrial workers engaged in specific industries like petrochemicals are often exposed to harmful gases and chemicals that can lead to health problems like asthma and also cause problems in lungs. N95 Mask and N95 Respirators should be used as required by OSHA. NIOSH recommends evaluation and testing of HVAC systems in factories to ensure that the ventilation system there is up to the mark.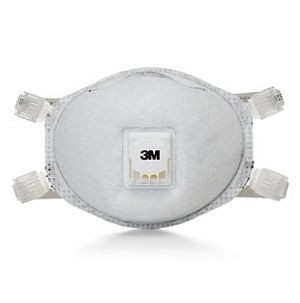 The 3m 8516 respirators have been created to address the issues faced by workers in the aluminum industry specifically.Equipped with adjustable M-nose clip and 3M™ CoolFlow™ Valve, it has a carbon layer which minimizes exposure to nuisance levels of acid gases. The 3m 8212 n95 respirators has been designed to provide optimum respiratory protection to users who are engaged in welding, where they are often exposed to metal fumes. The product comes with a cake-resistant filter media and adjustable straps. The 3M CoolFlow™ Valve helps in ensuring that the wearer feels cool while working in hot, humid conditions.
Another suitable respirator that comes in handy in areas with metal fume presence is the 3m Particulate Welding Respirator 8515. The product comes with an adjustable M-nose clip and braided hand band. To ensure that the wearer can get on with his work in hot, humid conditions, the respirator has been equipped with a 3M™ CoolFlow™ Valve to make him feel cool. The ASTM D2859 is flame resistant. The availability of braided headbands ensures a comfortable fit.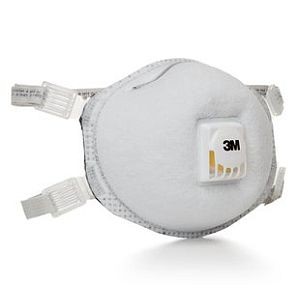 3m 8214 respirators are best suited for use in applications which involve metal fumes.  Minimal exposure to ozone level organic vapors is ensured by carbon filter media. The presence of fully adjustable straps ensures a comfortable fit. These respirators are widely used in products during the vending process.
The 3m 8514 respirators can provide workers with protection in processes that involve welding and soldering. Long durability of the respirator is ensured by the cake-resistant filter media which has been specifically designed for this purpose. It is also compatible with different types of eyewear and hearing equipment. The presence of adjustable nose clips minimizes the chances of eyewear fogging and makes sure that the respirator has a good fitting.
The 3m N95 Respirators are highly recommended for ozone protection up to 10 times as per recommended by OSHA or appropriate government exposure limits, whichever is lower. It is widely recommended for offering relief against the nuisance level of organic vapors.