Insulated work gloves are needed for outdoor workers in cold winter months. Outdoor workers require and need Insulated work gloves that are also waterproof to do their jobs effectively. Texas Safety Supply has several new glove offerings to keep hands warm, dry and productive.
Some companies attempt to cut corners---buy the cheapest gloves available. Is that the best decision? Of Course not.
When selecting insulated work gloves a balance is needed between cost and effectiveness. If employers purchase cheap gloves that do not give employees cold protection, then chances are employees will need extra breaks to keep their hands warm. Smart decisions must be made to buy effective Insulated work gloves  that are going to keep employees hands warm and productive. It's the right thing to do. Don't be cheap. Some options from Texas Safety Supply.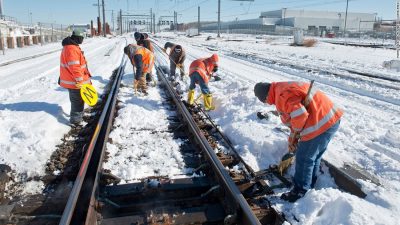 Insulated work gloves
Insulated work gloves keep hands warm and productive. Several of our cold weather insulated work gloves can be found on the Work Gloves tab on our web site at Texas Safety Supply and an entire page for cold weather work gloves is available to select the best option for your requirements.
Texas Safety Supply is always available to offer better pricing on large purchases of bulk work gloves. The Portwest A145 Thermal Extreme cold weather work gloves is an option to provide cold weather protection. These insulated work gloves provide a heavy duty cotton with an acrylic winter liner on the gloves to protect from the Cold. Insulated work gloves dipped in latex for excellent handling in all work situations.
The Portwest A146 Artic Blast Cold weather gloves are also an excellent insulated work glove. A twin dual layer of an acrylic liner on this cold weather work gloves. Artic Blast cold weather work gloves are very nicely coated for 3/4 of the back of the glove and the entire palm. Hands can get cold and wet when fabric allows water penetration, Artcic Blast cold weather work gloves are insulated work gloves that are especially helpful in cold wet weather.
Cold Weather Work Gloves
Outdoor workers may prefer Winter Leather drivers Gloves with a thinsulate liner. Cold weather work Gloves with a Thinsulate lining are used to keep hands warm and dry. Drivers gloves provide such a good, solid feel and having a thinsulate liner in the gloves helps keep the cold out.
The Radnor Thinsulate plush lined winter drivers gloves are a favorite of many customers at Texas Safety Supply. We sell thousands of these thinsulate lined drivers gloves each winter. Texas Safety Supply also has several winter driver gloves to select from and they can all be found for fast purchase and delivery on the Texas Safety Web site.
Call us today if you would like to discuss your PPE needs. One of our professionals will always be available for bulk safety gloves pricing. Give us a call today for a quote or hard estimate on your Insulated and cold weather work gloves.
Thank you!