Texas Safety Supply is reporting that Last week the Labor Department released that the number of Oil and Gas Industry job site fatalities, and disappointingly oil and gas job site fatalities rose alarmingly last year to the highest number since 2008. This is difficult news to grasp and understand with all the training and awareness for Safe work practices in the Oil and gas Industry. In other words this is increase in accident and injuries is completely baffling. Many companies saw an uptick in Injuries and Oil Field work fatalities about the time that Oil prices began to drop.
Unfortunately, work place fatalities are up in other hazardous industries as well; Construction Worker related deaths were up as well as job site fatalities in Agriculture and Manufacturing. All of these are troubling trends. Female workplace fatalities increased 13%, while positively a major Focus area of Latino worker deaths did see a decline.
This has caused critics of OSHA's Enforcement based approach with stiffer penalties and fines to consider if the "enforcement based approach" is working and discuss whether additional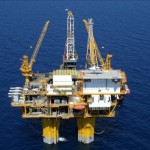 corroborative approaches should be instead be incorporated.  A process where Organizational Leaders and stakeholders are sharing best practices across various industry lines to identify Innovative approaches that can impact workplace Injuries and Accidents in an "Appreciative Inquiry" based approach.
Worker advocate groups believe otherwise and instead are proponents of stiffer penalties and more fines from current levels to attain results. Oil and Gas Leaders and Trade Associations believe that the Oil and gas Industry is remarkably safe for the hazardous work that must be performed and that getting 100% compliance at 100% of the Time from all organizational employees is key.
Training and Compliance are key no doubt, but for the Best Oil field gloves available at the best prices available please check with Texas Safety Supply. Work Gloves in Bulk Pricing programs available.