Impact Gloves for Odessa and Midland Texas
The PPE needs of Oilfield Service companies located in Odessa and Midland Texas can change in hurry.
PPE needs can change as fast as the weather does in West Texas. Odessa and Midland can get smoking hot in the summer just like an oven. Add the humidity to an already hot day and some FR Coveralls, Gatorade anyone?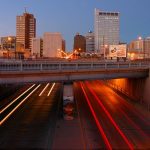 Then, very quickly the weather in Odessa and Midland can get cold. We here in Texas have a few nice weeks that we can be thankful about, then the cold arrives. The extreme cold rain, sleet and snow cause the PPE requirements to change quickly.
Now you need to get the cold weather gear, into gear (Pun Intended ). Luckily, winter impact gloves and FR jackets and FR coveralls can deliver to Odessa and Midland Texas quickly.
Oil Field Gloves in Bulk
Texas Safety Supply is a supplier of Oilfield work gloves and oilfield clothing supplies. The right waterproof and insulated impact gloves can make work SO much better. The right winter impact gloves for West Texas Roughnecks can keep workers hands warm, dry and safe. Water soaked palms and gloves are no good.
Winter Impact Gloves
Oil field gloves for winter are preferred to have a waterproof liner on the inside of the Impact glove. Then some insulation is needed for the impact glove. Some of the common liners for water proof and winter impact gloves are Thinsulate, Fleece, Insultex, and high density foam to keep the cold out.
Texas Safety Supply has the best prices available and can deliver impact gloves fast. We deliver west Texas for next day delivery; every day of the week. Oil Rig gloves, Roughneck gloves and all types of Oil field work gloves can be at your front door tomorrow if ordered today.
Bulk Work Gloves Cheapest Prices
Texas Safety Supply has huge volumes of Impact gloves and Oilfield clothing in stock and ready to ship. The cheapest prices on work gloves and oilfield impact gloves are available on orders of work gloves in bulk.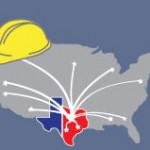 Bulk Safety Glove orders to Odessa and Midland Texas allow us to reduce shipping costs. When we lower the shipping costs, it helps us to the best prices and cheapest prices for Oilfield work gloves of all styles. Call us to compare! 214.764.3527