Well, it's here. Winter is upon us and it seems like it has hit like a ton of bricks. Early snowfalls in the Rockies, Montana and the Dakotas. The Farmers Almanac says its gonna be a doozy of a winter all across this great land. Time to get the winter oil field gear in motion and get it ordered to keep your oil and gas employees safe and warm. Texas Safety Supply has some nice options for winter oil field clothing that are both insulated and waterproof. Insulated oilfield clothing keeps employees safe from freezing temperatures and waterproof FR rain suits to keep dry.
Insulated FR Jackets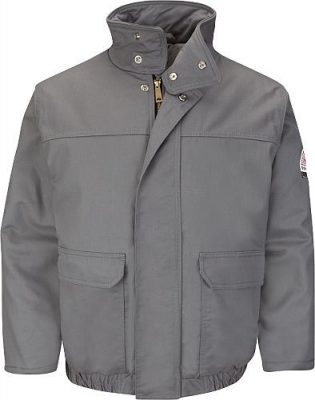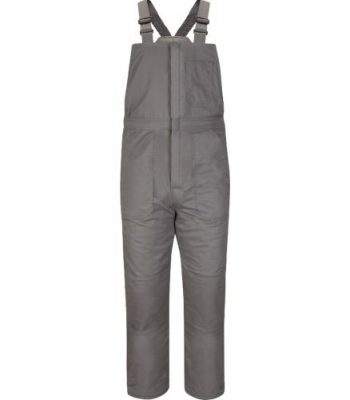 Bulwark Insulated FR jackets are a great item to have available for the extreme cold days. These Oilfield FR winter  jackets by Bulwark are packed with a lightweight, but warm and toasty 12 ounces of insulation. Over the FR Insulation is a clean 7 oz water repellent shell.
Soaking wet winter gear is of no use and no fun to wear. Buy Bulwark! A water repellent shell is needed to keep the inside material warm and dry. This FR Insulated Bomber jacket has an elastic waist band that helps seal the warmth in and keeps the cold out. This feature will be appreciated once you have a chance to wear on a cold sub zero day. The Bulwark FR Bomber jacket also has a stand up collar. Stand up collars block the wind and keep the neck from the freezing winter weather. Very nice to have a collar that really does stand up and blocks the wind.
FR Winter Jacket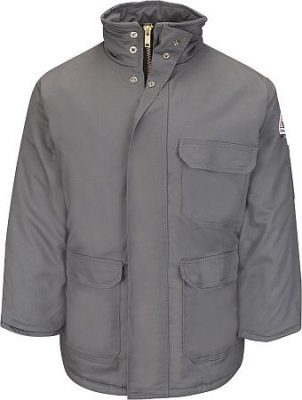 The Heavyweight FR Insulated Parka by Bulwark is another great winter fr clothing item to have ready and available. The FR Insulated winter parka is a bit longer than the FR insulated Bomber jacket. This Long FR Jacket keeps the body core warm and dry from rain, sleet and snow.
This Winter Oilfield FR Parka jacket is loaded with insulation and repels water like magic to keep the cold winter weather out. The beauty of the FR Insulated park is the added length on the outside and yet it still has an inner elastic waistband to keep the cold weather out. The Bulwark insulated FR jackets are hard to beat and are a top of the line winter oilfield gear item to have.
Insulated FR Clothing
Adding a pair of Insulated FR Bibs by Bulwark completes the cold weather FR solution. The FR Insulated bibs are loaded with 14 ounces of premium Bulwark FR insulation and covered up with a 7 oz water repellent shell to keep dry. These insulated FR Bibs are a must have and will be hard for any oil and gas employee to want take off once they have them on. They are perfect as an oilfield winter gear solution when you want to find some winter oil rig clothing that works.
Winter Oilfield Clothing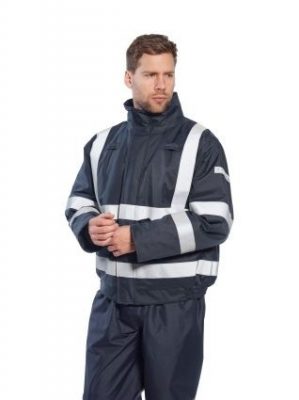 The Portwest S783 Insulated FR Bomber jacket is a new option for Oilfield winter clothing employees and we like it. Portwest quality and price are hard to match by any oilfield clothing manufacturer. Toughness and durability are built in on all of their products. Portwest FR Clothing is going to hold up under tough conditions and last and last. The Insulated winter FR Bomber jacket has a water repellent shell over a treated 7.5 oz FR treated material. Lots of pockets for this winter oilfield gear which is always helpful. This fabric is lightweight but will keep you warm and dry and it breathes so you dont get hot and sweat. This is not a good combination in cold winter weather when working outside in the oilfield service business.
Insulated FR Bib Pants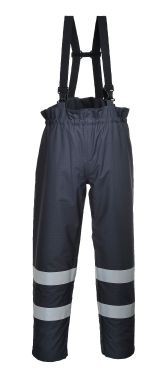 Portwest S771 FR Winter Bibs are a treated FR solution lined bib pants. These treated FR pants have a soft lining that is easy to wear and breathable at the same time. This FR winter gear and winter oilfield clothing will keep you dry in cold, snowy and sleeting conditions. The zippers on the legs are great. heavy duty large pull that is easy to grab with Winter oilfield impact gloves still on and strong enough to open right up or close easily when putting these insulated FR Bibs on.
Call us for Volume pricing and to even add a Pro Looking logo. We can do it all at very reasonable easy to work with prices.  Texas Safety Supply is the safety supply store near me for your Winter oilfield clothing needs.