Rain suits are in high demand as we move into Fall. Fall typically means rain and slightly difficult wet working conditions. Good quality Work Rain Suits are a must and Texas Safety Supply has the best. Texas Safety Supply features and prefers rain gear from Portwest. Portwest has great quality rain gear at reasonable prices. Great fabrics with the newest technology. Portwest Rain suits are not only water proof but water repellant also. Rain water actually beads up on the material as shown below.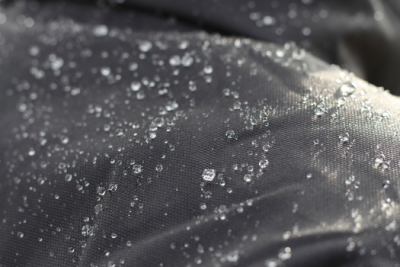 A Good rain suit is appreciated by employees that work outdoors. Low quality work rain gear can make for a miserable day. What is important in quality rain gear.
100% waterproof, reinforced seams
Hoods that will zip away in the collar when not needed.
Inside pockets--cell phones, job site hand held radios
Quality Zippers, Buttons do not do the same job
Front pockets for storage
Flaps covering Outside pockets in the event not zipped
High Visibility
Top Selling Work Rain Suits
Portwest S440 Rain Suit jacket and matching Rain Suits pants S441. The Nice features on this rain suit are its economical price. The jacket and pants are very roomy so no work restrictions. Elastic Cuffs and Covered pockets to keep the rain out.  The Rain suits pants hem can be snapped up for the perfect length. The pockets on these rain suit pants are open to regular pants pockets. A great value and top seller.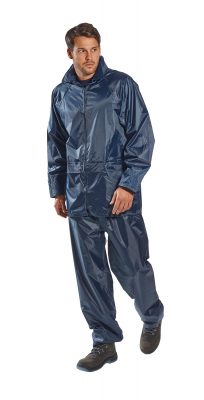 Rain Suit for Work
The Portwest S555 Rain Suit Jacket is a great choice. The features are water repellant, lightweight, new tech and a soft inner liner. This work rain jacket will breathe too. This allows for productive work.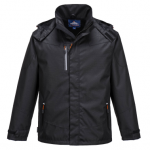 The Matching Rain Suit Pants are the Portwest S556 waterproof work rain suit pants. The rain suit pants are 100% waterproof.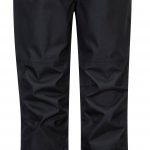 You can find all your Rain suit needs at Texas Safety Supply and we are always ready to help.