The work gloves are the great safety resource for the roughnecks who do strenuous and life risking tasks like drilling and oil extraction to earn their livelihood. Various industries are benefited by their efforts and are providing services to the general public.
The hands play a major role in the industrial work. Protecting them against any injury or accidental damage should be the primary concern. Roughneck work gloves are specifically designed, keeping these factors in mind. For the industrial safety purposes, the roughneck gloves are the good investment. These are heavy duty gloves and are made tough to provide the optimum protection. These gloves provide good grip and friction. Roughnecks are very happy since the time industries have adopted these work gloves. There are few things that need to be considered while choosing the roughneck work gloves. Let's discuss them.
1. The Material and design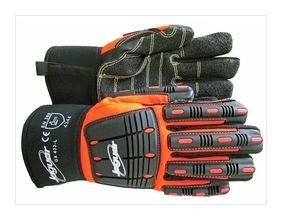 For a good amount of protection, the material usually contains the layer of polyurethane, Kevlar that is considered a super tough material and the microfiber padding that absorbs the shock impact. The double stitching should be preferred as it provides dual level resistance during accidental conditions. The palm material should be oil resistant to offer a tough grip. Generally, these gloves are constructed using leather. However, some areas like finger tips, wrist and finger gaps are constructed using the patches of PVC, polyurethane, rubber and knit fabric for flexibility of motion.
2. Size and Certification
The sizes are available in small, medium, large, extra large and so on. High-quality roughneck gloves are considered to have EN 388 performance certification and provide cut, puncture, abrasion and tear resistance at various levels. The higher the level, the better the quality.
3. Types and Requirement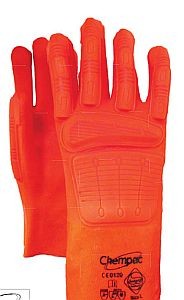 There are some industries which handle more strenuous tasks as compared to others. Some handle the delicate tasks like wire soldering too. The glove and the task should be compatible and compliment each other. While some industries seek for gloves particularly made for current resistance, the other prefer gloves for heavy duty and tough tasks. A standard roughneck work glove should provide the protection against chemicals, heat and electric current.
Protection against hazards should be the primary step in the industrial work environments. Workers are the great asset to any industry, and their safety should never be compromised. In this age of modern technology, safety products like these are very beneficial and should be adopted by every industry for their workers.