Warehouse Gloves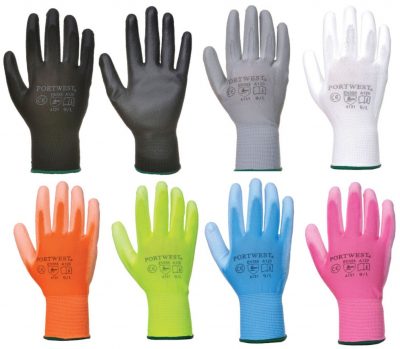 Warehouse Gloves are needed by warehouse workers to do their job in a safe manner. Safety Gloves and Warehouse gloves help prevent the small injuries that should not happen. OSHA 1910.138 requires employers to provide work gloves to protect employees hands from injuries and are highly encouraged by the International Warehouse Logistics Association (IWLA ). Workers who wear warehouse gloves are less likely to have small cuts and abrasions to their fingers and hands. Injuries can be prevented with Ware house gloves and can be purchased in every day bulk price discounts. Portwest gloves and Gloves by Portwest designed for warehouse work can be purchased at everyday low prices at Texas Safety Supply. Texas Safety Supply supplies warehouse gloves and wholesale warehouse glove pricing every day. Leading companies such as Amazon and Walmart cannot provide Cotton Warehouse Work Gloves at the discounted prices that Texas Safety Supply sells bulk warehouse work gloves in at cotton wholesale work glove prices.
Portwest Gloves
The Portwest A120 is a fantastic warehouse glove sold at wholesale prices.  Whole sale priced gloves in general and Texas Safety warehouse gloves by Portwest Gloves are designed as general handling gloves and warehouse work gloves. These General handling warehouse gloves are super comfortable to wear and have an excellent fit. Warehouse work gloves are a pair of Comfortable cotton work gloves at everyday wholesale discount prices. The Portwest A120 warehouse work gloves are sold by the dozen in bulk and not by the single pair so we can reduce costs and prices. These inexpensive cotton coated work gloves have a light Polyurethane dipped coating that improves handling and fingertip dexterity. These Warehouse gloves are a style of safety work gloves that allow all tasks and data entry to be completely swiftly without taking the gloves off and putting them back on are preferred. An added benefit with cotton warehouse work gloves is that they prevent grime and dirt getting on employees hands.
Cotton Work Gloves Wholesale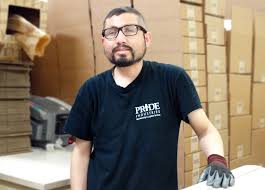 Portwest A120 Cotton work gloves are available in several colors. The most common warehouse glove color is the Black A120 that sells for less then $1 per pair. The price for these warehouse gloves is an every day discount price for any cotton work glove by Amazon or cotton work gloves by Walmart. Mega sized discount wholesale Cotton Portwest Gloves are also available in While, Blue, Green and Pink warehouse gloves.   
Please Submit the attached for a Wholesale Warehouse Glove Quote.
[contact-form][contact-field label="Name" type="name" required="true" /][contact-field label="Email" type="email" required="true" /][contact-field label="Website" type="url" /][contact-field label="Message" type="textarea" /][/contact-form]