Warehouse Work Gloves Wholesale
Buying warehouse work gloves wholesale is a smart move made by smart Warehouse managers. Bulk warehouse work glove orders save time and money for growing companies by getting the best price and fast delivery times by making a commitment to plan ahead and purchase warehouse work gloves wholesale . Texas safety Supply is a Bulk work glove supplier to many companies nationwide in need of safety work gloves for their warehouse employees. Check out our huge selection of coated an dipped warehouse gloves.
Coated Cotton Work Gloves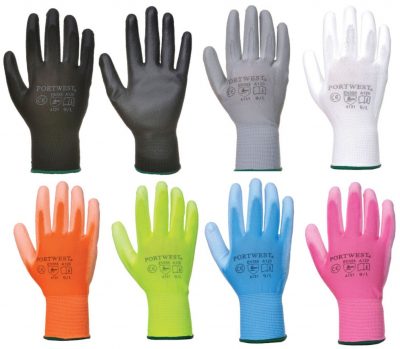 Simply hover over the Work Glove tab on our menu to see the various options of safety work gloves. If looking purchase coated warehouse work gloves wholesale, select the Coated and Dipped Gloves tab. Here you will find a huge selection of safety work gloves that can be purchased by the single pair of gloves or bulk glove buys can be made of one thousand warehouse work gloves wholesale or more at a single time. A favorite of so many companies that buy warehouse work gloves wholesale if the Portwest A120. The coated warehouse work gloves wholesale option by Portwest Gloves are a fan favorite primarily because of the Bulk work glove price for just a single pair. The Portwest A120 warehouse work gloves wholesale bulk prices are sold for a low, low price of $11 per dozen. These warehouse gloves are an amazing buy and come in eight different color options.
Selecting a Warehouse Work Glove
While at the Coated and Dipped Gloves web page at Texas Safety Supply, there are several filters that can be applied to select a glove that fits your needs and requirements. Companies that handle small parts in a Manufacturing process may have a slight coating of oil. Several Warehouse glove options are available to make these parts easier to handle and to keep the warehouse workers hands dry from penetrating oil. The Showa 4550 and the Showa 4575 are both great choices if needing an oil resistant work glove. The Showa Zorb It OIl resistant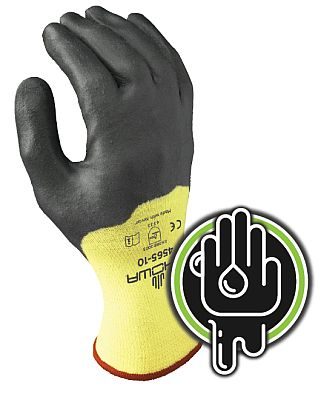 glove 4561 is another good choice for an Oil resistant glove. The Showa 4565 is the same glove but more coverage for the back of the hand to prevent oil penetration.