The future of warehouse Jobs is looking up! The demand for warehouse workers jobs is headed up and up. Glassdoor, a company that tracks companies and job openings states that the average warehouse worker now makes more than $30,000 a year. Many warehouse workers can make much more. The previous salary is based on about $16 per hour being an average pay rate. The Good news for warehouse workers is that many warehouse operations are paying more for this job!
Warehouse workers at Target average $20 per hour. The warehouse workers at Walmart average about $17 per hour. Amazon appears to pay worse than other warehouse worker jobs with their pay at $15 per hour according to Glassdoor. Because Amazon's pay is not as good as other warehouse work jobs many employees leave Amazon for better paying warehouse jobs.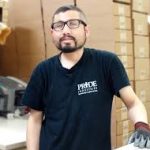 Employers are investing in training and keeping warehouse workers in this very hot and growing economy. Employers want to keep their staff of warehouse employees instead of constantly re-training. Texas Safety Supply is part of the Solution for large warehouse operations. We are a key supplier of warehouse work gloves for these key employees of these large organization. We supply dipped and palm coated work gloves to keep hands safe.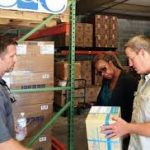 We sell work gloves in bulk at very cheap prices. We provide value for our customers by providing the very best gloves at the very best prices. Our cotton work gloves can be purchased at wholesale prices every day. Give is a call for bulk glove orders as we always try to provide better prices on bulk work glove purchases. Warehouse gloves are an important price of keeping warehouse workers safe and we have what you need. We sell work gloves in bulk, but we also sell safety glasses and work clothing, tyvek suits and all types of products at discount prices.