Texas Safety Supply is a Oilfield safety supplier and provides Oilfield Impact gloves at wholesale impact gloves prices. Texas Safety has a large selection of Impact gloves and can ship same day as ordered to the entire United States. Oilfield work gloves are needed to protect the hands of oilfield workers and prevent crushing injuries to the hands or fingers of oilfield workers. Joker Impact gloves and Jester Impact gloves are two of the most popular styles of oil rig gloves for companies wanting to purchase oil field gloves in bulk.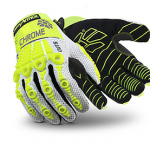 Purchasing Impact Gloves at Wholesale prices and buying Impact gloves for oilfield work benefits both the Glove supplier and the Oil Field Service companies. Bulk work glove purchases allow both parties to maximize economies of scale and reduce costs for both parties. The wholesale impact glove supplier reduces shipping costs that are incurred when Oilfield gloves are purchased in bulk. The Oilfield service company reduces their costs for Impact Gloves for Oil field workers by driving down the price with larger purchase quantities.
Texas Safety Supply is your partner to chose when needing Impact Gloves at wholesale prices. Texas Safety can supply impact gloves at wholesale impact Glove pricing for the entire state of Texas on a next day basis. We service Safety supplies to Midland Texas, Odessa Texas as well as safety supplies in Houston Texas, Austin Texas and safety Supplies for Waco and San Antonio Texas. Texas Safety Supply also has a large selection of cotton oilfield gloves that can also be purchased at Bulk prices. Cotton oilfield gloves in both 18 oz and 24 oz weights are available.
Please contact us to get a quote on Joker Impact Gloves and Jester Impact gloves to meet the safety needs of your oilfield service company. We want to be your trusted partner in safety.