The idea of using industrial safety products arose from the fact that a large number of industrial workers have suffered the worktime injuries and safety hazards. With time, the government as well as the industries have recognized that it is something that they cannot compromise with anytime. Afterall, the workers are an asset to any industry and their safety should be the primary concern of them. The government has implemented certain guidelines accordingly and the industrial safety products were therefore introduced.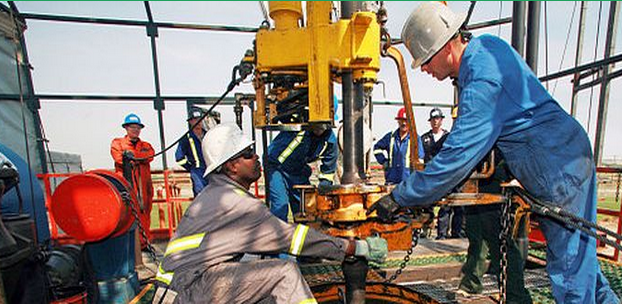 Every industrial work environment is different and therefore the choice of industrial safety products should be made accordingly. Using a respirator in the food industry might not be a good choice always while skipping the usage of same in the construction or chemical industry is considered as hazardous. The industries and their owners too should take the matter in their hands and conduct the periodic seminars on educating their workers about safety products and their right usage.
Here in this blog, we are going to provide you 3 easy tips that can help you to understand the concept and application of industrial safety products in better way.
1.Choose Right Gloves
Well, in any industry be it a construction or a food or a mining industry, you would realise that the industry safety products like gloves carry a huge amount of value. Hands are something that come in direct contact with the materials, machines and the equipments. Gloves take care of potential injuries like cuts and abrasions, impacts from intense vibrations, and provides a better grip to work on heavy duty equipments.
Industrial safety products like oil field gloves and chemical protection gloves are quite popular and resourceful to workers in the industries.
Gloves are rated from level 1 to level 5 in both ANSI and EN 388 terminologies of protection. The higher the level, the better the protection against cuts, abrasion and impact.
However, it is very important to understand that choosing the wrong glove can become an issue. For eg. The food cutting, chopping and thrashing may not require you to use the gloves with level 5 as they are heavy and might not contribute to the dexterity. Also, it would be like overdoing on the name of protection when the level 2 or 3 can serve adequately. We have discussed more about them on one of our blogs.
2. Respiration Protection
Over the long period of time, any industry might affect the respiratory capability of the workers. The respiratory issues like bronchitis, asthma and even cancer can be the consequence of direct exposure to harmful gases, chemical inhalation during work.
Products like NORTH SAFETY 54001S FULL FACE RESPIRATOR AND NORTH SAFETY 770030 MEDIUM HALF FACE RESPIRATOR are of great use in such situations.
Respirators are something that are constructed to take care of it. It soaks away the bad gases and does not let them go inside your respiratory organs. What all you need to take care while choosing a respirator is the proper fit and size and regular cartilage cleaning and replacement. We have discussed more about it here.
3. Invest in Body Protective Clothing
Head gears like helmets provide a great amount of protection to your head and protects it against accidental fall of various substances like rocks, metallic substance or even the spillage of chemicals. The protective clothing like TYVEK suits, coveralls and JAG Shields suits are quite effective in providing an optimum amount of protection. You can also think about investing in leather clothing that holds a great abrasion resistance in them. At least, investing in protective sleeves and arm guards is highly recommended .
Educating yourself about industrial safety products is quite necessary even when your industry is not doing so. Spreading awareness among your co-workers would definitely help out making things better in terms of safety. You can also visit OSHA's website for more information on work related safety.
Contact us for your industrial safety products requirements through our website or call us at 214-764-3527 for a quick assistance.