Oilfield Safety Supply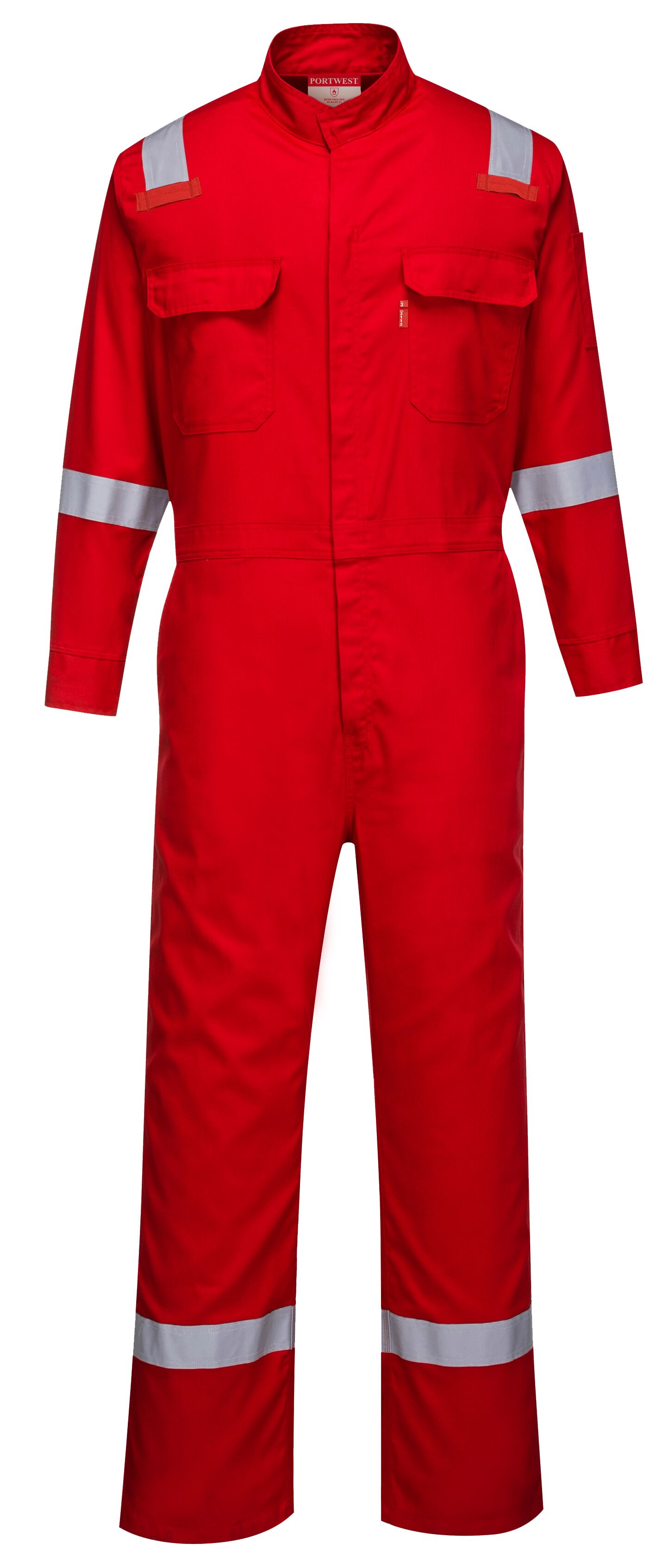 Oil and Gas workers require quality FR clothing. OSHA 1910.132 requires Employers to utilize NFPA 2112 standards for evaluation of Flame Resistant Clothing or more commonly known as FR Clothing or by simply by the "name" of FRC. The Policy For Flame Resistant clothing by OSHA suggests the following;
"that employers utilize NFPA 2112, Standard on Flame-resistant Garments for Protection of Industrial Personnel against Flash Fire, to assist them in understanding minimum requirements for the design, construction, evaluation and certification of flame-resistant clothing (FRC) used by industrial personnel. OSHA's standard 29 CFR 1910.132 (c) states "personal protective equipment shall be of safe design and construction for the work to be performed." The reference to NFPA 2112, Chapter 4[1] is an applicable national consensus standard that addresses this certification issue; however OSHA references this standard to provide guidance. It is essential that employers choose the FRC that provides the appropriate level of protection based on their hazard assessment. The memo also suggest employers utilize NFPA 2113, Standard on Selection, Care, Use, and Maintenance of Flame-Resistant Garments for the Protection of Industrial Personnel Against Flash Fire, 2007 Edition as guidance (emphasis added). 
FR Oilfield Coveralls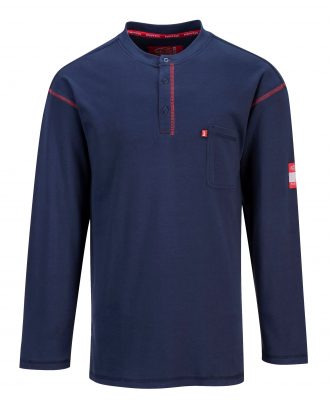 NFPA 2112 discusses the minimum requirements for Flame Resistant Clothing and NFPA 2113 discusses the overall care and proper wearing of that FR Clothing. The FR Oilfield coveralls supplied by Texas Safety Supply Meet the NFPA 2112 requirements making the Portwest Oilfield Flame resistant oilfield Coveralls a great selection and value when looking for Oilfield FR Clothing. Our Portwest FR Pants and Portwest FR02 Flame Resistant shirts and our Portwest FR89 button down Flame Resistant Shirt also meet the NFPA 2112 standards for Oilfield Clothing. The FR Clothing from Texas Safety Supply also meets NFPA 70E which deals with the prevention of Arc Flash & electrocution. Texas Safety Supply has Oilfield FR Coveralls that meet OSHA standards and NFPA 70E at some of the best wholesale prices available. Texas Safety Supply handles a great number of customers with large work crews that allow us to wholesale FR Oilfield Coveralls at great prices. We can help you to develop your Flame resistant uniforms with company colors and matching FR shirts and FR Pants. We also have great prices available for FR Oilfield Coveralls with a Company Logo and FR Shirts with that same company logo. We also have the ability to personalize and add each person's name on the FR Shirts and FR Coveralls that meet NFPA 2112 and NFPA 70E to add a Logo and the person's name. Please call us for a volume quote on FR Oilfield Clothing, FR Shirts and Oilfield Coveralls.
The Best FR Oilfeild Coveralls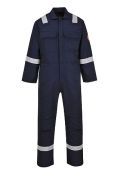 Portwest Manufactures some of the Best FR Coveralls that can be purchased from an Oilfield Clothing Supply company. I have found the material and the quality of Portwest FR Coveralls to be top notch. There is nothing cheap and no short cuts taken in the design and manufacturing process of these FR Coveralls, FR Shirts and all of their FR Clothing. The prices are very fair and offer the buyer much more of a value than other FR Coveralls that I have evaluated. The Portwest FR94 Oilfield Coveralls is a personal favorite. These awesome FR coveralls meet NFPA 70E and NFPA 2112 standards with guaranteed flame resistance for the life of the garment. The Reflective stripping is highly durable and meant to last just like the rest of this Product. The Portwest FR94 Oilfield FR coveralls are available in navy, Khaki, Gray, Orange, Red and Royal Blue. Pick your company colors and then call us for pricing on a Logo to top it off and make them 1st class all the way!